Our Seibelseckle –

a typical Black Forest lodge

It's small, it's rustic, it's unbelievably popular: our Seibelseckle.
A place where you can enjoy coffee and cakes or a hearty snack, or even a glass of beer –
You'll feel really at home here in this cosy lodge with its tiled stove.
Enjoy some refreshments in the Seibelseckle after a long walk; take a break here when you're on
a motorbike tour, or quench your thirst when you've been out mountain biking.
More information on: 
www.seibelseckle.de
Opening hours
We are here for you in summer and in winter, at the following times:
from 1 May until 31 October, we are open seven days a week from 9.30 am until 5.30 pm 
from 1 November until 30 April, we are open every day except Thursdays, from 9.30 am until 5.30 pm,
and when the ski lifts are in operation, we are open on Thursdays too.
Closed for our annual holidays: 4th December - 24th December 2023.
We are open at the weekend (Saturdays and Sundays), however.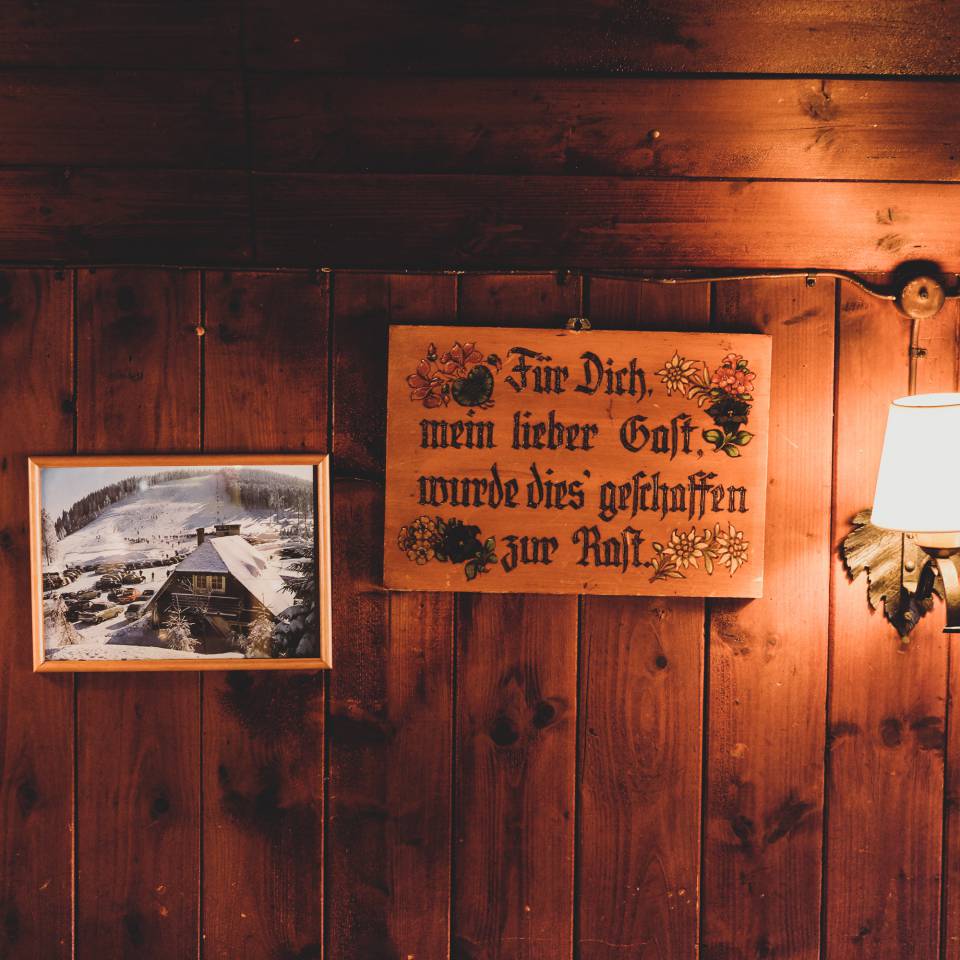 Seibelseckle
Enjoy a proper break!
Our cakes are home-made and taste amazing, our hearty snacks are typical regional specialities – from buttered pretzels and sandwiches filled with Black Forest ham through to our tasty frankfurter sausages. Whether you fancy a cup of freshly brewed coffee with your food, a delicious glass of beer or a fruit schnapps to finish off – the choice is yours!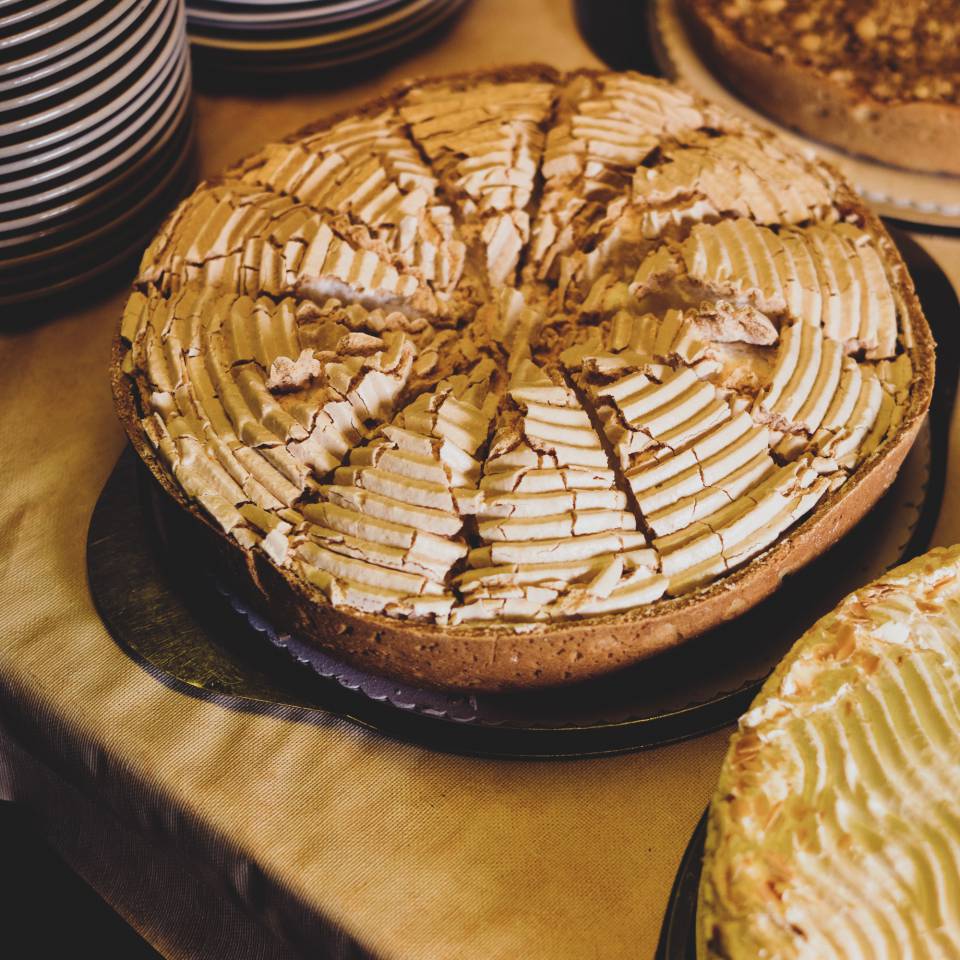 Menu
Enjoy your
 meal
Some examples from our menu
Hot dishes
A bowl of pea soup with a frankfurter sausage and bread

"Bockwurst" sausage with bread
a
pair of frankfurter sausages with bread
a
pair of white sausages with a pretzel and sweet mustard
Vesper
Buttered pretzel
Lard pot with bread
Black Forest ham bread
Black Forest bacon with bread
Portion of pork knuckle in aspic
Sausage salad with bread
"Eckle-Vesper plate" with bacon, cheese, blood and liver sausage and bread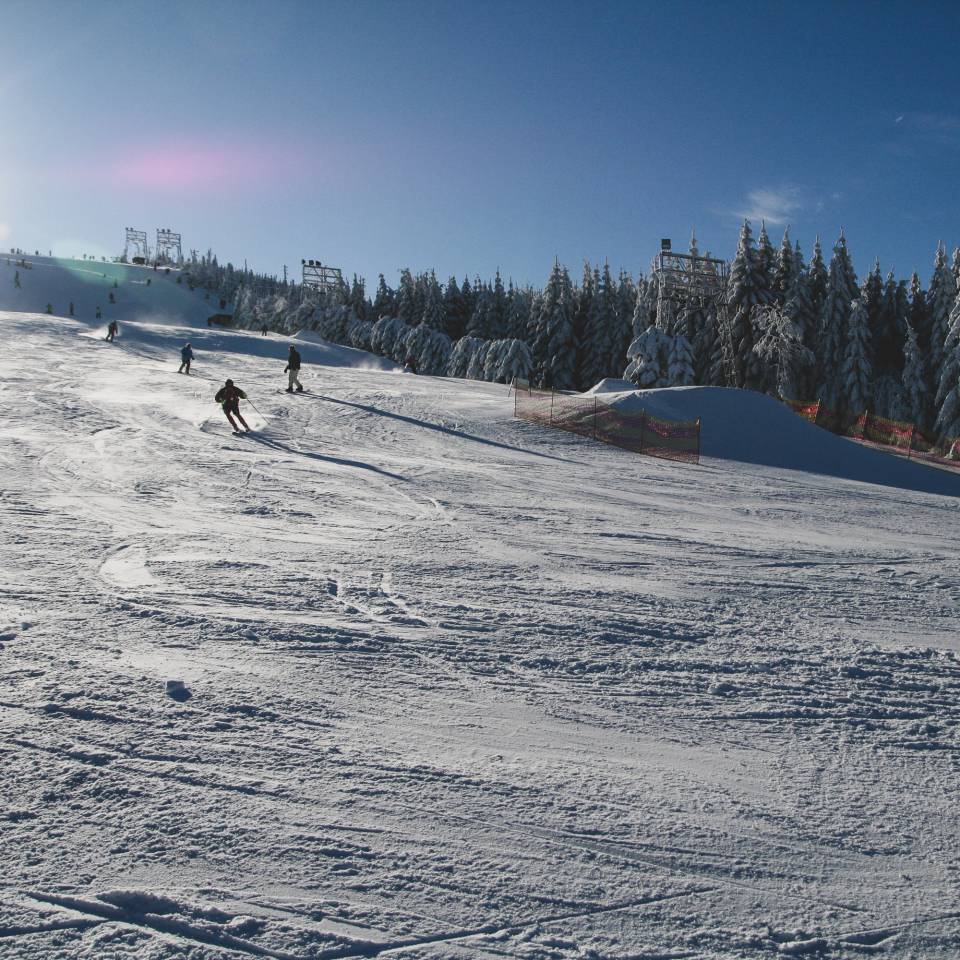 Seibelseckle
Ski lift 
Black Forest High Route
Of all the ski lifts in the Northern Black Forest, the Seibelseckle is one of those most likely to guarantee snow. It is situated just below Lake Mummelsee, directly on the Black Forest High Route, and offers quick access to the ski pistes with its large car park. 
Up at a height of 1,000 m, you will be greeted by 500 m of the very best pistes – with floodlights! When there is sufficient snow, the lift is open every day from 9 am until 10 pm. You can find more details in our recorded message on 07842/2103 and in our snow report. 
After you have enjoyed a day of downhill skiing, there will be a glass of mulled wine waiting for you in the ski bar – or for the children, a glass of warm apple juice. And if you come without skis – you can hire your equipment from our ski hire shop.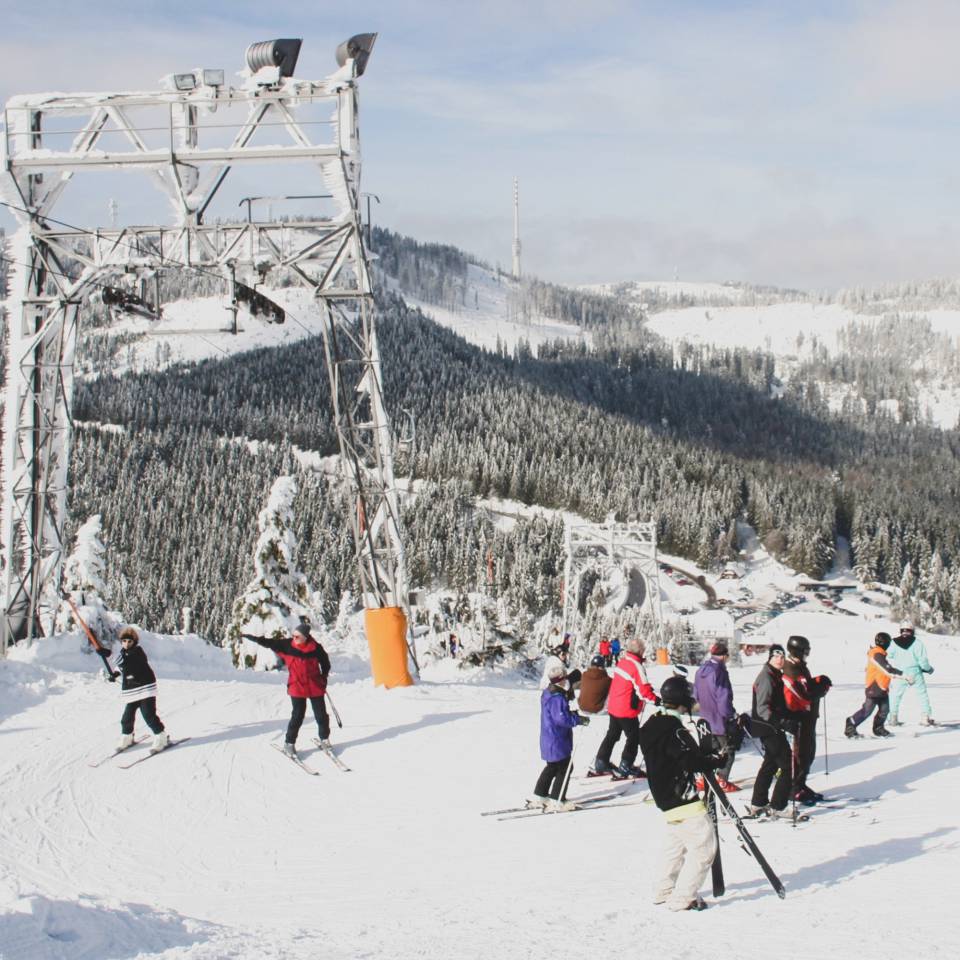 Seibelseckle
Tickets for the ski lift

Prices
 

Adults 

Seniors
(from 65 years)

children
(up to 4 years free)

Family card *
(Parents + children)
Single trip
3 €
3 €
2 €
/

Book of 10 tickets

11 €
10 €
8,50 €
/

Book of 20 tickets

17 €
15 €
13 €
/

2-hour ticket
(valid from the
time of purchase)

11,50 €
10,50 €
9 €
37 €

4-hour ticket
(valid from the t
ime of purchase)

17 €
15 €
13 €
45 €
Day ticket 1 + 2 
(from 9 a.m. to 6 p.m.
or 1 p.m. - 10 p.m.) 
22 €
20 €
17 €
70 €

Floodlight ticket
(5.30 - 10.00 pm)

13,50 €
12,50 €
11 €
44 €

Floodlight ticket
(8.00 - 10.00 pm)

10 €
9 €
8 €
32 €
Children up to the year of birth 2006 (no charge up to 4 years of age), senior citizens from the year of birth 1955
*Family ticket:
Parents with children up to the year of birth 2006
Time-limited tickets are not transferrable
Seibelseckle
Cross-country skiing

Black Forest High Route
The network of cross-country trails in the Northern Black Forest, which runs along the Black Forest High Route, is one of the most beautiful and well known in Germany. When there is sufficient snow, you will find 120 kilometres of cross-country trails here that are groomed every day, from Herrenwies to Ruhestein. The trails are taken care of by public sector companies who put a huge amount of effort into their maintenance. The trails have been available for use, free of charge, since the 2014 season. 
The following cross-country trails can be accessed from Seibelseckle:

Skifern trail, 57 km

Mummelsee trail, combination trail (for skaters and cross-country skiers), easy, 6 km

Connection between Ochsenstall and Seibelseckle, combination trail, medium, 3.5 km

Schwarzkopf trail, with connecting skating trail, after approx. 1.5 km, to the Gaiskopfspur which is situated higher up, medium, 7.5 km

Gaiskopfspur, combination trail, Westweg to the Darmstadt Lodge, difficult, 8.5 km

Access from Hinterlangenbach to the Seibelseckle, combination trail, via the deer enclosure, medium, 4 km

Access from Hinterlangenbach to the Seibelseckle, via Gaiskopf/Schwarzkopf, medium, 4.5 km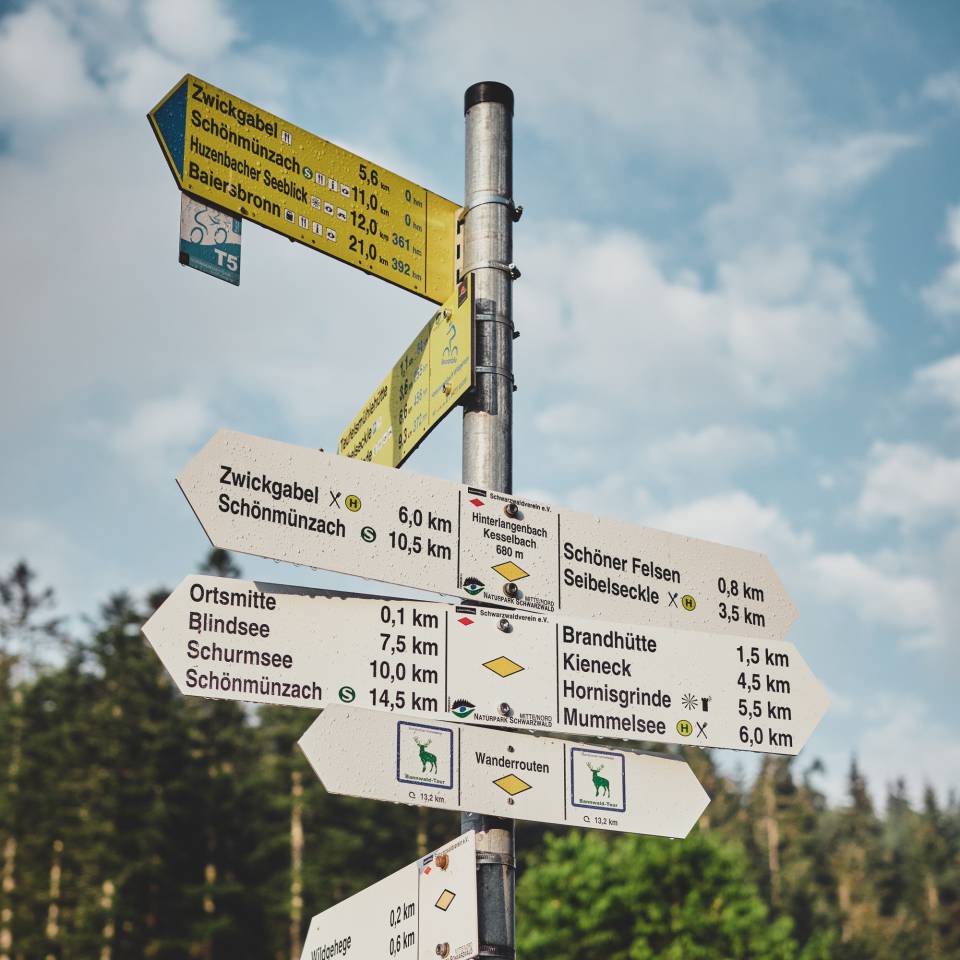 Seibelseckle
Hiking on the

Black Forest High Route
With its large car park, the Seibelseckle is the perfect starting point for summertime hiking trips in the Hornisgrinde region. 

Ideal destinations to head for are, for example:
The Forsthaus Auerhahn in Hinterlangenbach (approx. 1 hour)

The Darmstadt Lodge (approx. 1 hour)

The Wild Lake Viewing Point (approx. 1 ½ hours)

The Ruhestein Nature Conservation Centre (approx. 2 hours)

Lake Mummelsee (approx. 20 mins)

Hornisgrinde Mountain (approx. 45 mins)

The Ochsenstall Lodge (approx. 1 hour)