Location & getting to
the Forsthaus Auerhahn
The Forsthaus Auerhahn hotel is located right next to the Hinterlangenbach red deer enclosure at Hinterlangenbach 108, 72270 Baiersbronn in the Black Forest.
For more ambitious hikers and those who would like to know our precise location,
here are the GPS coordinates of the Forsthaus Auerhahn:
Latitude : 48.591597 | Longitude : 8.251762
The holiday village of Hinterlangenbach is part of the municipality of Baiersbronn and is situated
4 kilometres below the Black Forest High Route, on a no through road.
Hinterlangenbach is 26 kilometres away from Baiersbronn.
Well-known destinations such as Lake Mummelsee, Hornisgrinde mountain and the Ruhestein nature conservation centre on the Black Forest High Route can easily be reached on foot.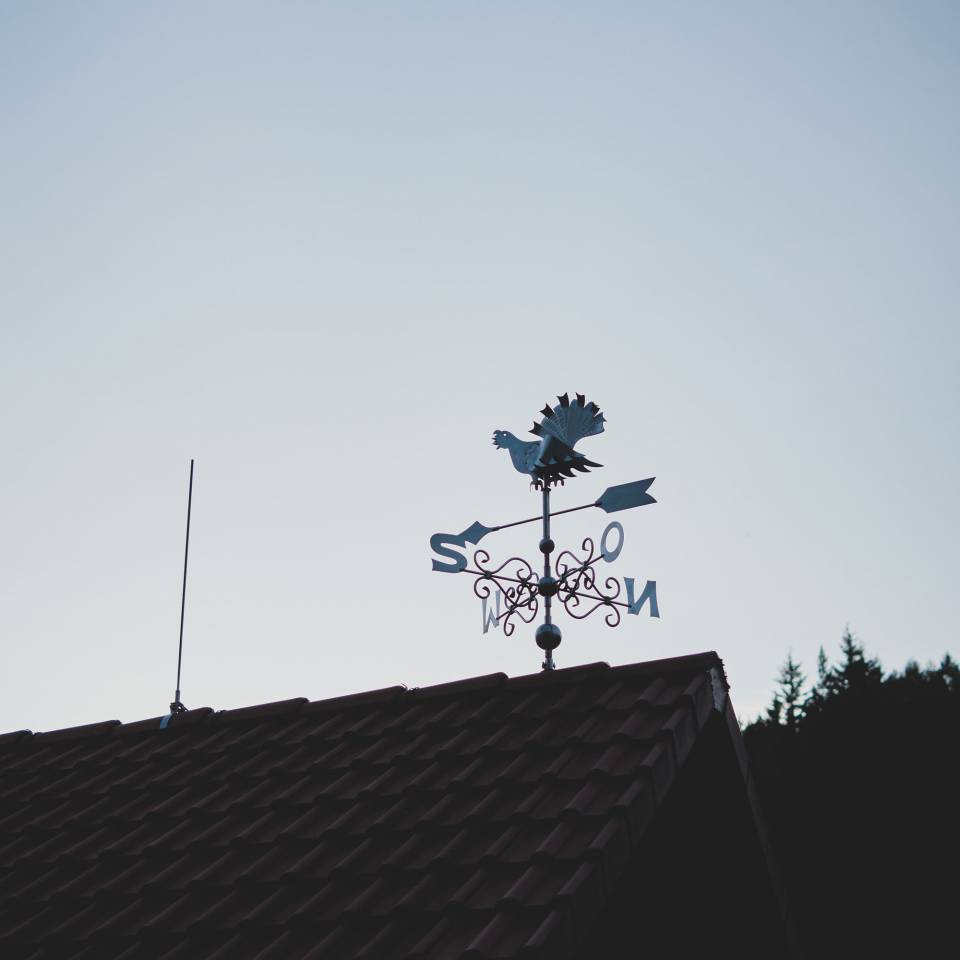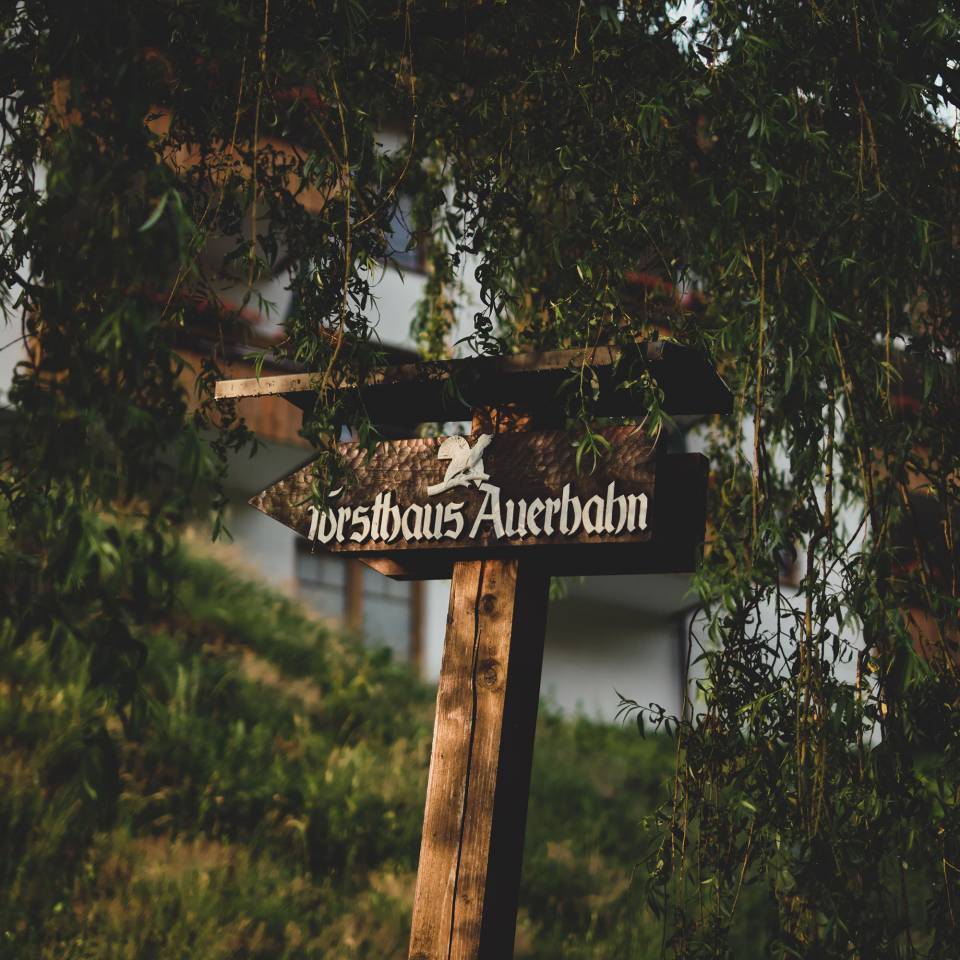 Location & getting to 
Arriving by bus or train
There is no direct train route to Hinterlangenbach. However, you can still get here using local and long-distance public transport. Take the train to the nearest train station Schönmünzach, 11 km away. We recommend taking a taxi for the last stretch of your journey and suggest that you book this in advance.
We can recommend using Taxi Batsch – you can reach them on the following number: 07447 692.
The following bus routes come to Hinterlangenbach:
Monday - Friday: Route 23 – to the timetable
There is also a minibus service. Travel groups can register on
07442 /180000
Saturdays, Sundays and public holidays: Leisure bus F12 – to the timetable
Tip: With the RegioX ticket, up to 5 people can travel to Hinterlangenbach from the Karlsruhe and Freudenstadt regions at a discounted price.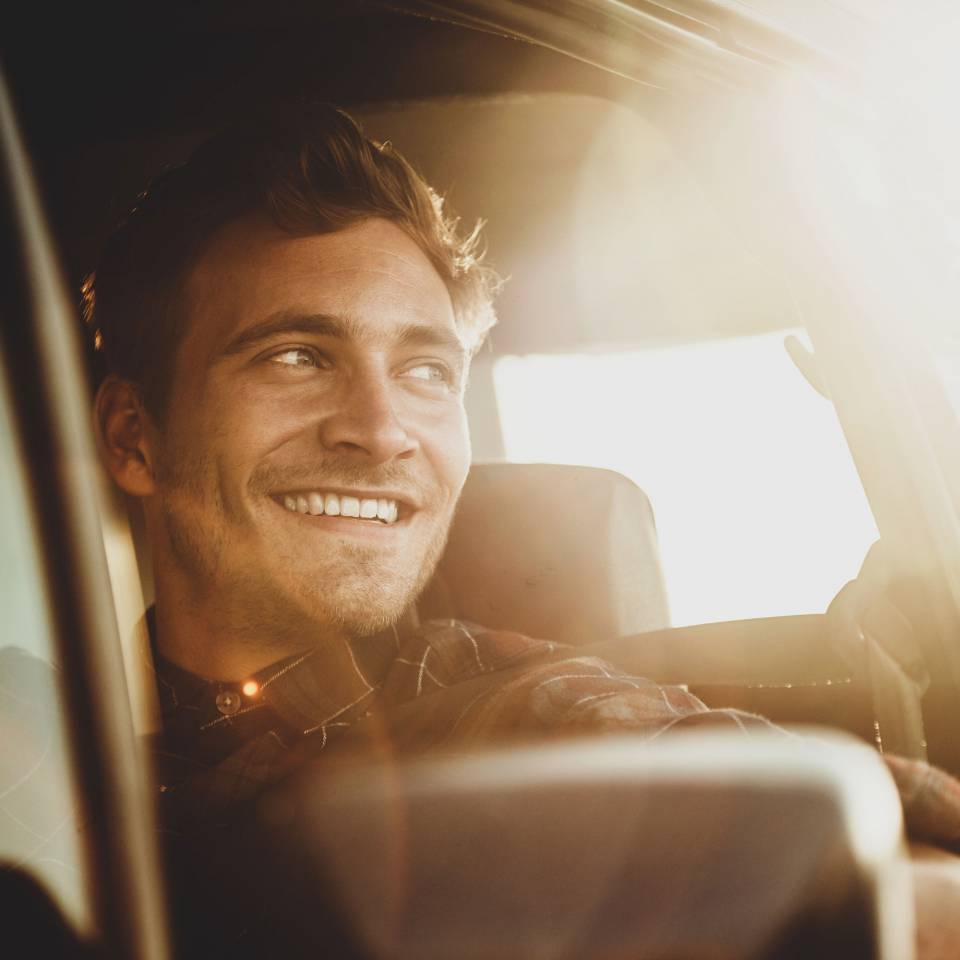 Location & getting to 
Arriving by car
If you want to come by car, the only possible route is through the Murg valley. The final few kilometres of your journey will be through a long side valley that branches off in Schönmünzach and you will then go through the hamlets of Zwickgabel, Vorderlangenbach and Mittellangenbach, before arriving in Hinterlangenbach. The road then comes to a dead end at your Black Forest hotel Forsthaus Auerhahn. Welcome to your holiday! "Where the valley comes to an end – and your holiday starts!"
Please note that some services such as Google Maps incorrectly indicate that you can drive a car along the forest trails from Seibelseckle to Hinterlangenbach.
The only car access is via Schönmünzach.
There are generally plenty of parking spaces in our car park and we also offer the option of renting a parking space in our garage. Please send your request for a parking space in the garage via our enquiry form and enter your request in the "Special wishes" field at the end of the form.

You are welcome to charge your electric car at our charging station for a fee. There are two electric charging stations with type 2 plugs at your disposal.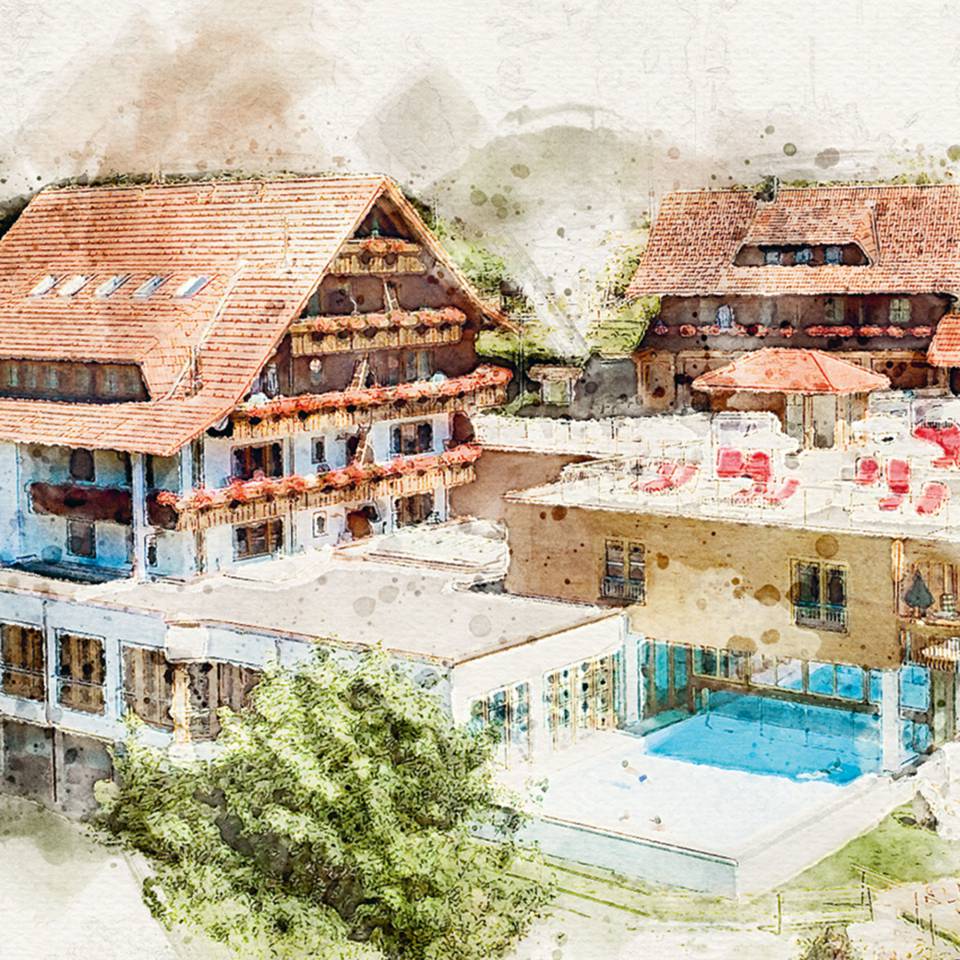 Your holiday home
Everything at a glance
With a hotel that has grown and developed over a period of many years and that has been built on to, modified, extended, added to and renovated, it's not as easy to keep an overview as it is with a new building.
But don't worry, you won't get lost.
Especially if you make use of our map of the premises.
You can print it out – and of course you can get a copy
at our Reception.