All fresh and new in the Forsthaus!
There are lots of things we are proud of at the Forsthaus Auerhahn. One of the areas that has been especially successful –
or at least we think so – is our Spa Area. A number of important improvements have been made in this area over the past few years.
Our guests really appreciate it – we regularly get enthusiastic feedback from them. That makes us very happy – our sincere thanks!  
By the way: in addition to beauty and massage treatments, our Wellness Packages also include overnight stays in our
dream-like rooms and apartments. We recommend booking your unforgettable Wellness experience in the Black Forest right away!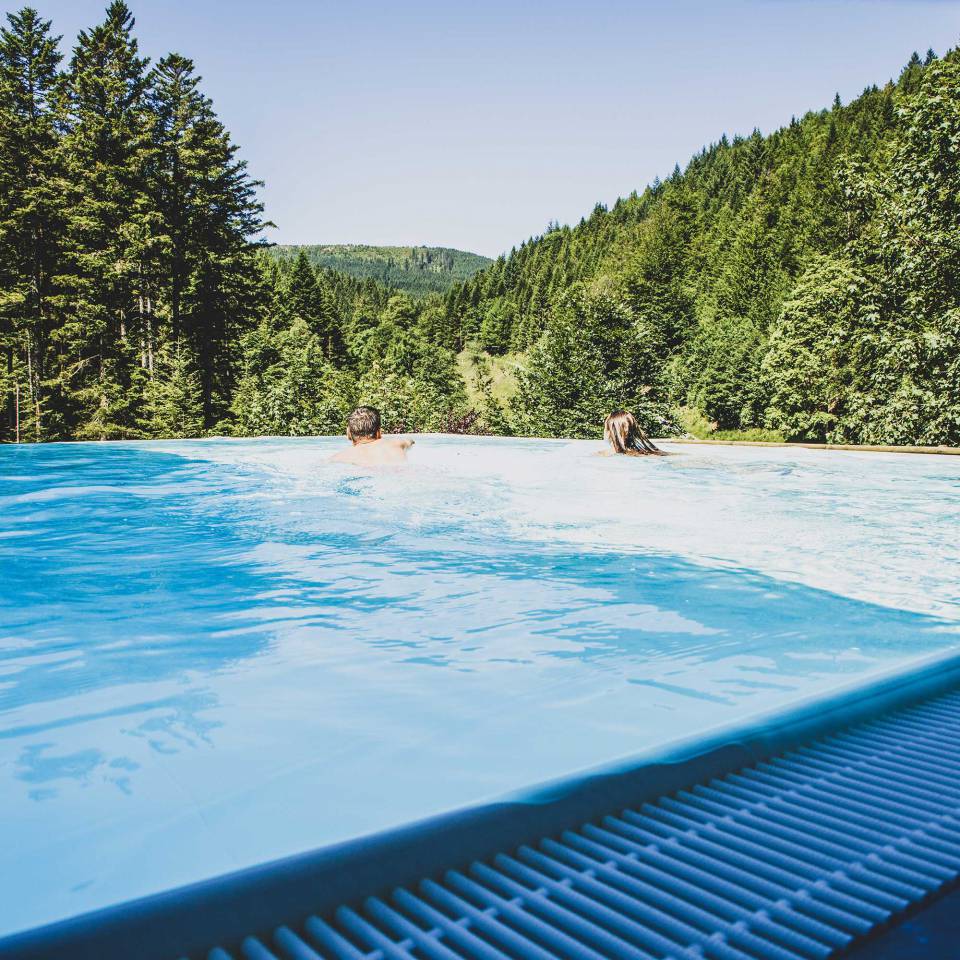 Pool
Outdoor Pool
Enjoy a swim with a dream-like view down into the Langenbach valley and across to our deer enclosure. Endless – that's what Infinity means after all – and that describes the view as you look out on the magnificent scenery of the Black Forest.
20 m x 8 m are the generous dimensions of our combined indoor/outdoor pool, 29° C is the pleasant temperature of the water. Enjoy swimming your lengths and then afterwards relax on a sun lounger in our large outdoor area, listening to the rushing sound of the Bergbach waterfall, or in one of our beautiful relaxation rooms.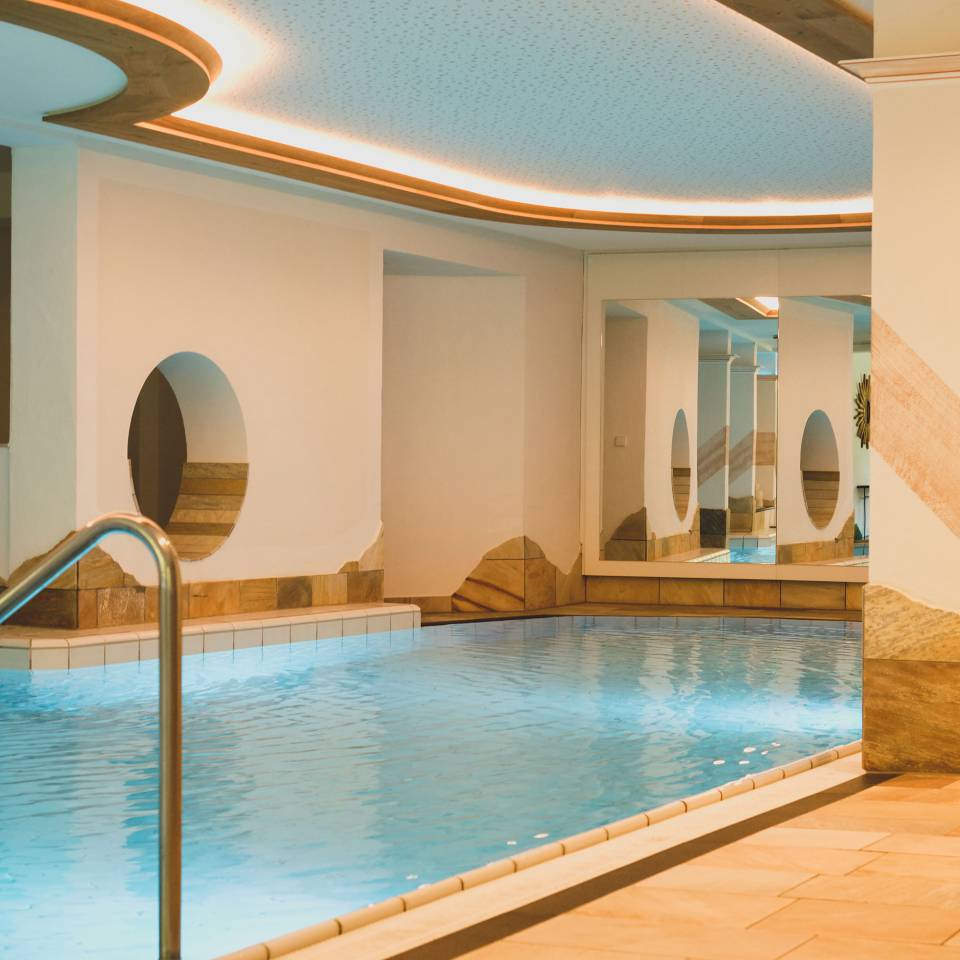 Pools
Indoor Pools
We have two indoor pools. The first one is connected to the outdoor pool via a sliding door. With a water temperature of 29°C, you can look forward to the perfect swimming experience. Around the pool, you will find a number of comfortable loungers and adjacent to this area is our relaxation room with its wonderfully relaxing outdoor loungers and a view right across the outdoor pool to the Langenbach valley.
Our second indoor pool is  is 11 m x 4 m. This is our Family Pool – the place for children and adults to have lots of fun together.