Active winter holidays

Snow falling on the dark fir trees. Forests, pinecones and icicles heavy with snow. White splendour, sparkling in the sunshine. Bright nights with the moon shining down on the snow-covered hills. And a million stars overhead on every clear winter night.
Here in the Black Forest, it's especially beautiful at Advent, Christmas and New Year. Enjoy the peace and quiet, far away from city life!
Our sport-loving guests appreciate the winter here too. Skiing and snowboarding. Ice skating on the ice rink in Baiersbronn. Cross-country skiing. The good old sledge. And perhaps you might want to give winter hiking a go, with or without snowshoes!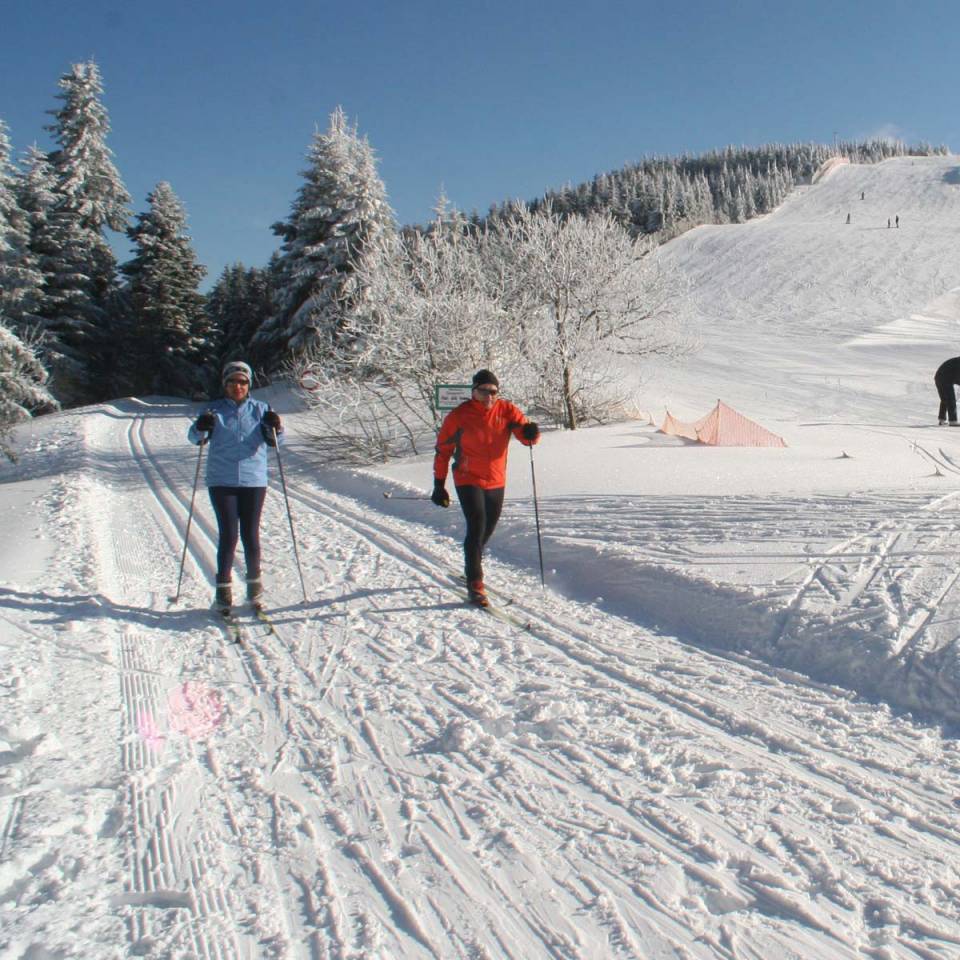 Active winter holidays
Cross-country skiing
Just like hiking in summer, cross-country skiing is very easy if you are staying here: right next to the hotel, you will find the starting point to join a network of perfectly maintained and well-prepared skating and cross-country trails. A total of ten cross-country skiing trails with tracks and three skating trails with various lengths and levels of difficulty connect a network of trails which total approx. 72 kilometres.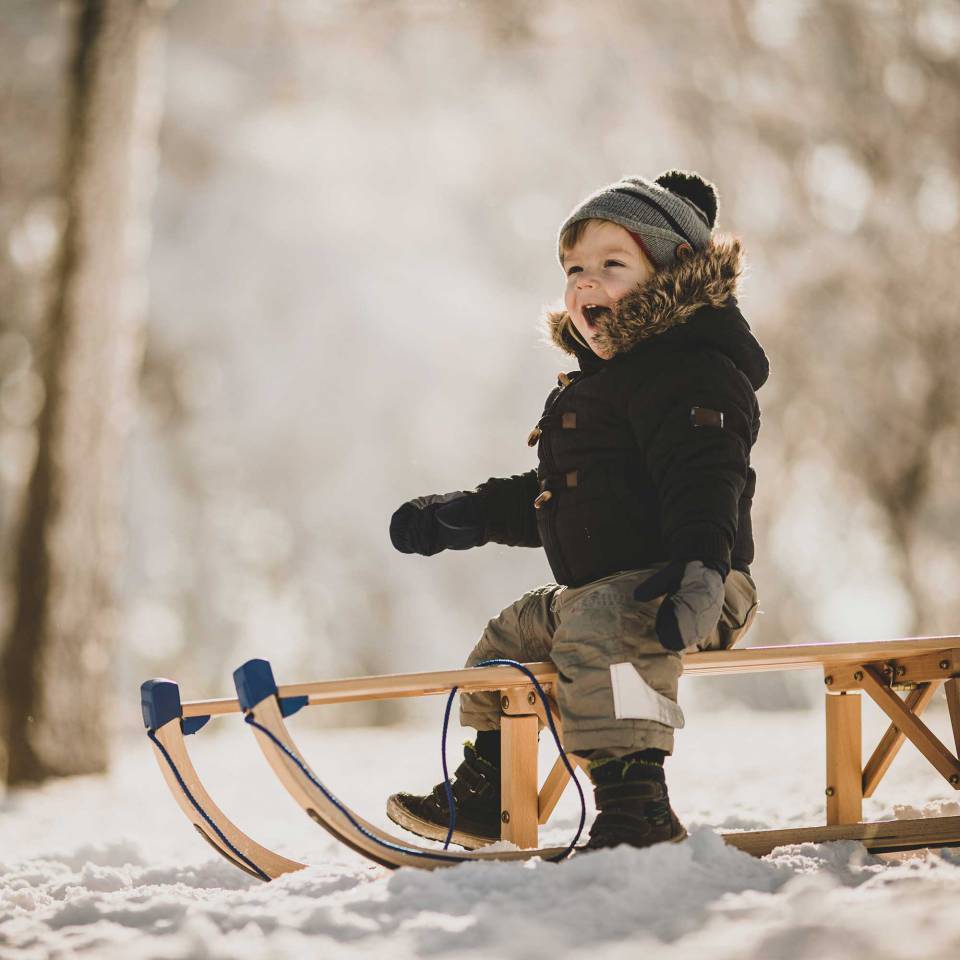 Active winter holidays
Sledging
It's not only children that love sledging: you can loan a sledge from us at the Forsthaus Auerhahn, free of charge, and take the transfer service at 10.30 am to the Seibelseckle lodge. Here you will find some beautifully prepared slopes – one of them even leads back to the hotel!
Active winter holidays
Winter hiking, with or without snowshoes 
Here in the Black Forest, we have 180 kilometres of winter hiking trails and three special snowshoe routes for you to enjoy during your winter holiday. It depends on the snow conditions, but generally a pair of sturdy, waterproof boots should be adequate for a gentle and relaxing winter hike. If you prefer, however, we can also loan you snowshoes and poles for your hiking trips, free of charge.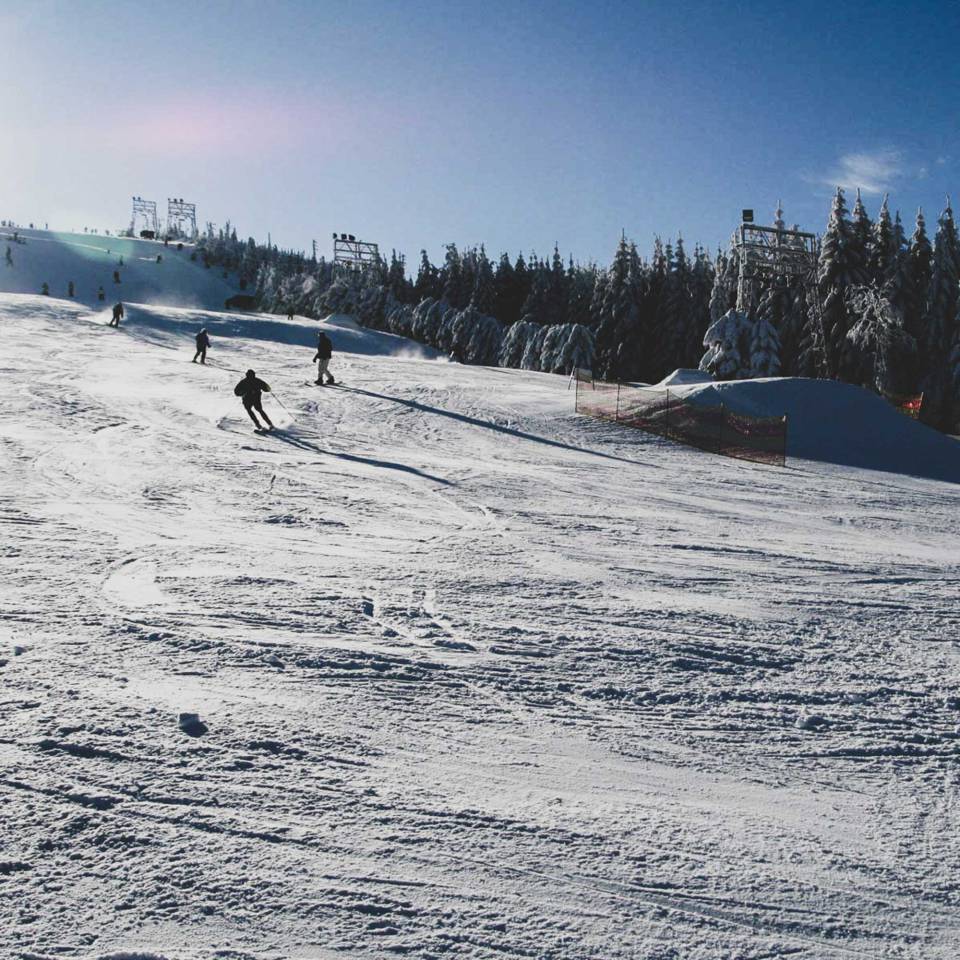 Active winter holidays
Skiing & snowboarding
There are several ski lifts in and around the Baiersbronn area along the Black Forest High Route, some equipped with floodlights. The pistes are ideal for beginners and families, classed as easy to medium.
Our popular transfer service for skiers and cross-country skiers will take you directly to the Seibelseckle ski lift. We would be happy to help you plan your winter holiday with us in the Black Forest.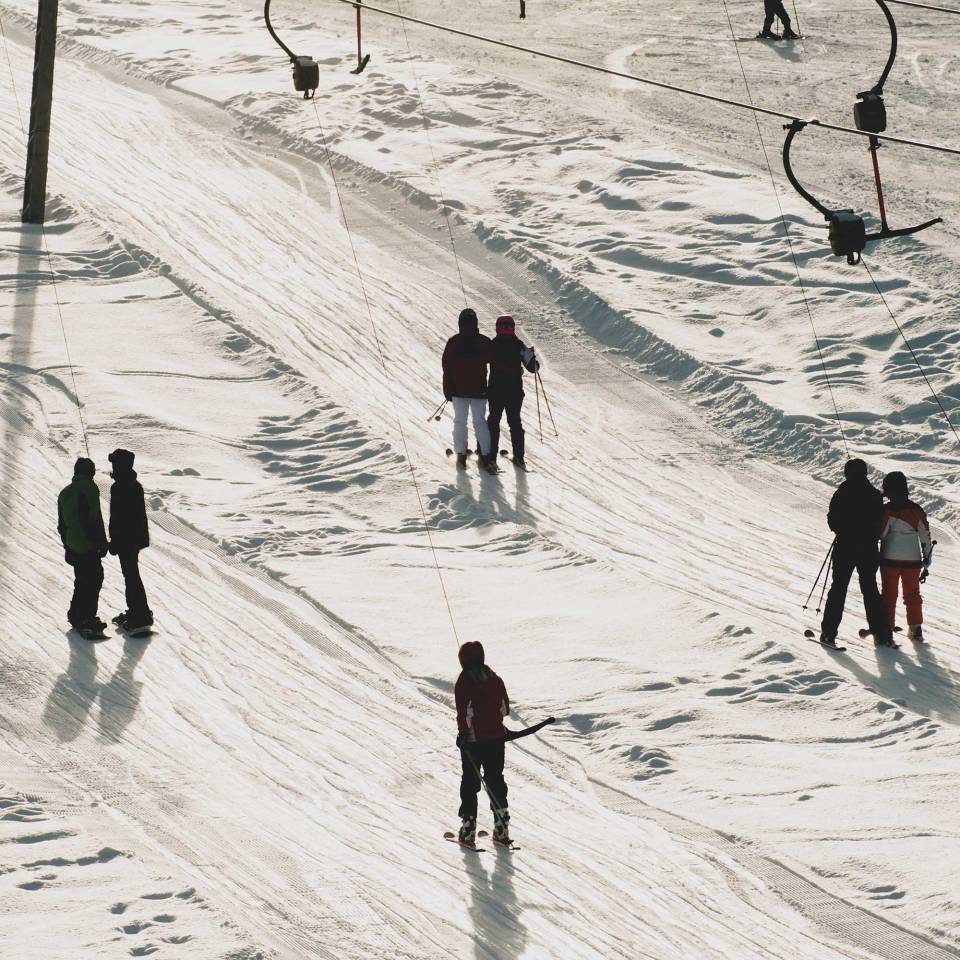 Active winter holidays
Ski lifts
There are a number of ski lifts in our immediate surrounding area, e.g. at the Seibelseckle on the Black Forest High Route Tel: 07842 / 996762. Our transfer service for skiers will take you there every morning,
departing at 10.30 am. And you can also hire skis there, in case you don't have your own equipment with you.
Ask at our Reception for details of other ski lifts in the area.