The Forsthaus Auerhahn
and its history.
In the 18th and 19th century, the logging industry was thriving in our region.
There were a lot of lumberjacks here, working for the logging company "Calwer Holzkompagnie",
and they needed somewhere to stay as they had come from other regions.
In the year 1821, the forestry worker Alt-Mathäus Züfle, a forest warden,
built the Forsthaus Auerhahn, with stables in the basement and a bar and restaurant on the ground floor.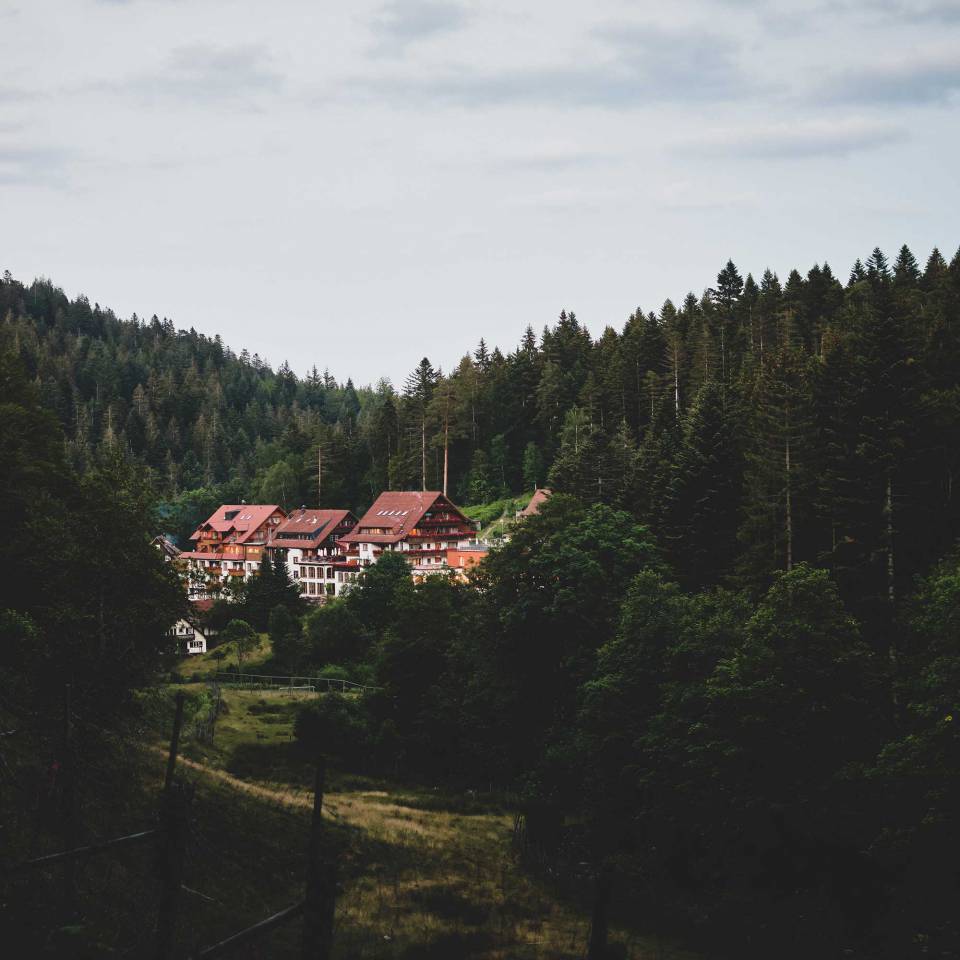 History
Somewhere to stay for workers and their horses
It was in the interests of both the forest managers and the waggoners that both workers and their horses had somewhere to stay that was close to their workplace after a hard day's work. This meant that the Forsthaus and the facilities it provided were a real necessity right from the very beginning. Not long afterwards, hikers started to discover the charming landscape in the region as a place to spend their summer holidays.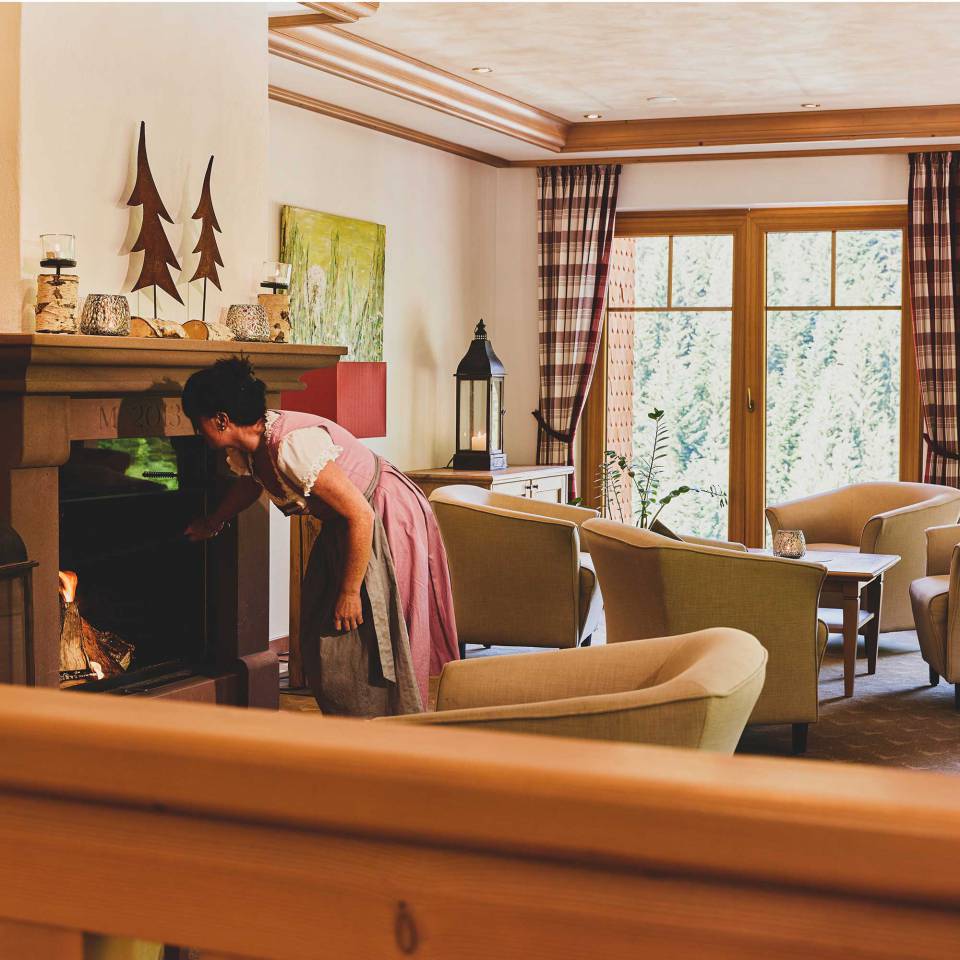 History
The Auerhahn as a destination for excursions
As far back as the year 1900, the Baedeker travel guide listed the Auerhahn as a travel destination and a good location for hiking holidays. The Auerhahn had already been sold to the Office of Politics and Economic Affairs some years previously, but had then been run by several generations of forest wardens and later by foresters.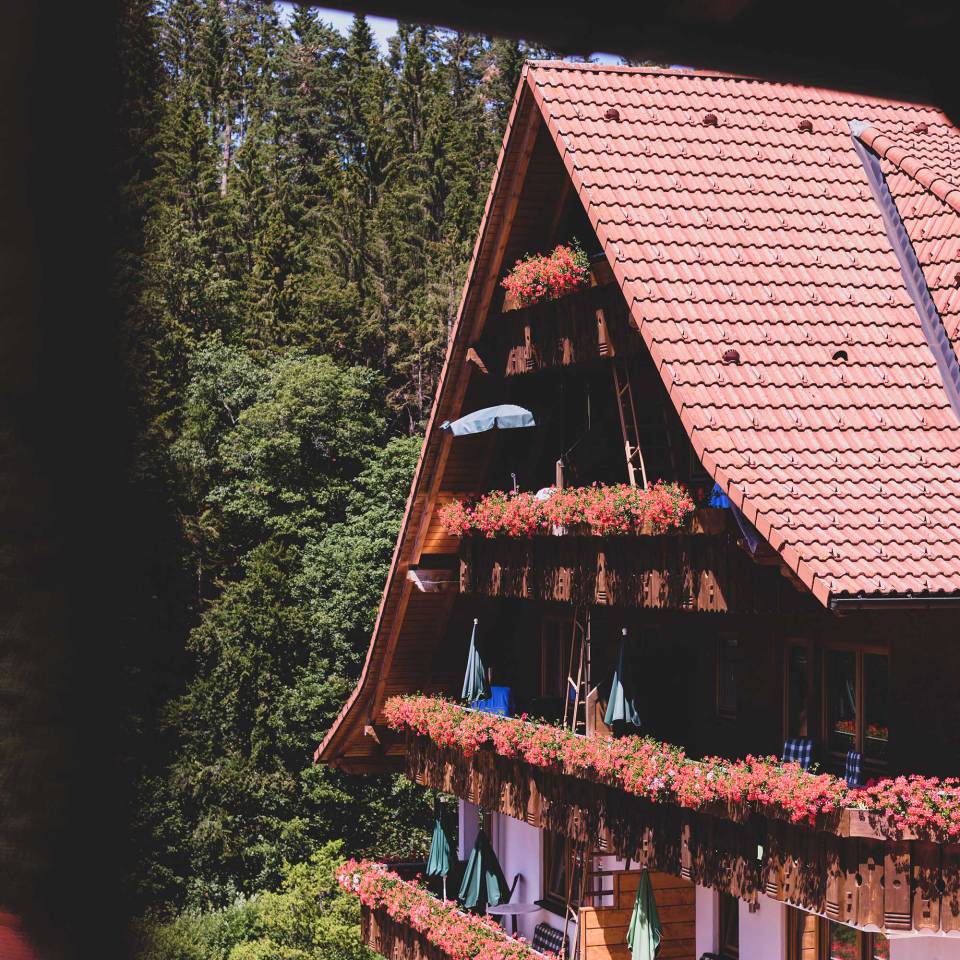 History
The Zepf family
In 1963, another forester takes on the task of managing both the forest and the Forsthaus. Dieter Zepf and his wife Katrin in particular are not only very competent foresters but also turn out to be exceptionally good hosts. And so it is that they extend the Forsthaus, expand their operations and look after their guests outstandingly well. When the Forsthaus is put up for sale in 1982, they purchase it and, from then on, run it as a hotel.